If you didn't post it on Instagram, did it even happen? Shreveport-Bossier is a premier destination within the Ark-La-Tex (Arkansas, Louisiana, Texas) region. Known for offering a sportsman's paradise experience, keeping the history of art and music alive, as well as exuding Cajun cultures, this is the best place to get the travel trinity: things to do, places to see, and the best food to eat. During your next visit to Shreveport-Bossier, we don't want you to miss a beat, so we made a list of 10 Instagrammable spots in Caddo and Bossier Parish:
Located at the corner of Crockett and Spring Street on the wall of the Shreveport-Bossier Convention and Tourist Bureau in downtown Shreveport. This colorful mural promotes local attractions, festivals, music, gaming, dining and sports. You won't find a more vibrant mural on earth, promise.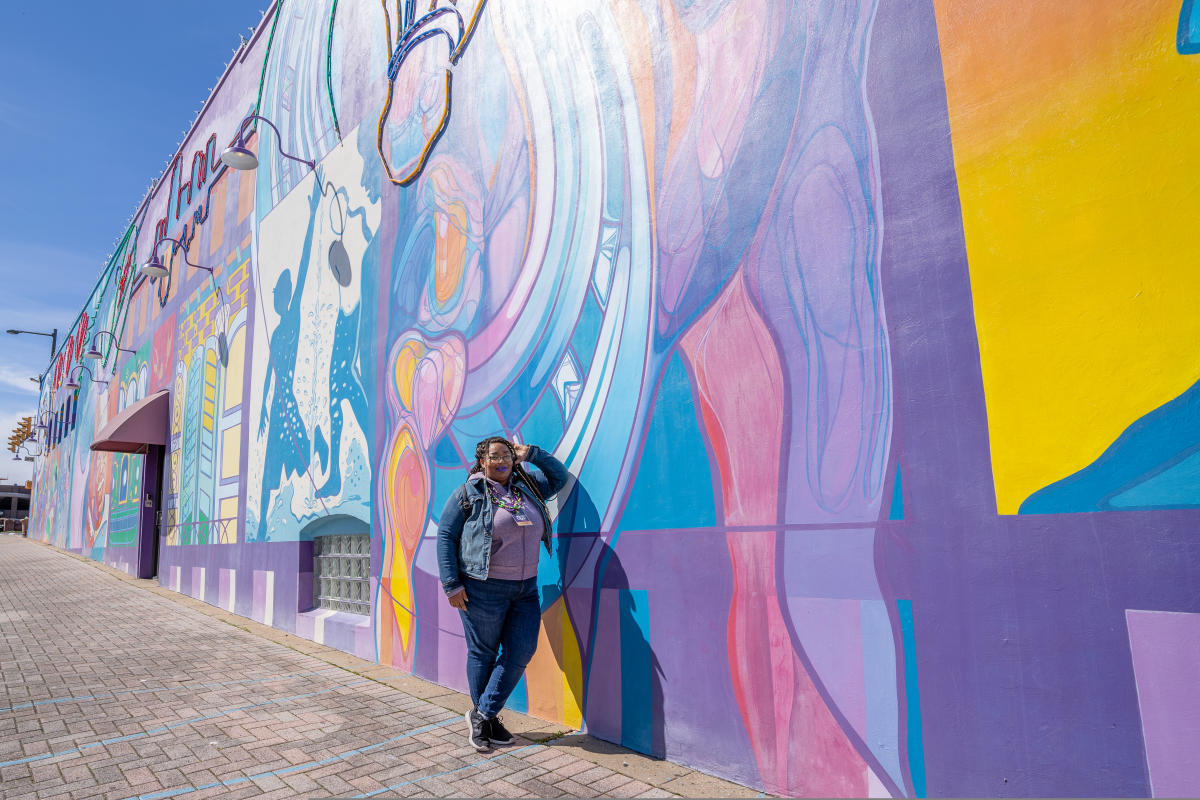 2. Fishing Pier at Robert L. Nance Park
 You can capture the perfect candid shot on the fishing pier at Robert L. Nance Park in Hosston, which is about a 30-minute drive from downtown Shreveport. This low-key park is a local keepsake, and it has everything to fulfill your desires to explore the great outdoors, such as picnic tables, outdoor grills, a boat ramp and more.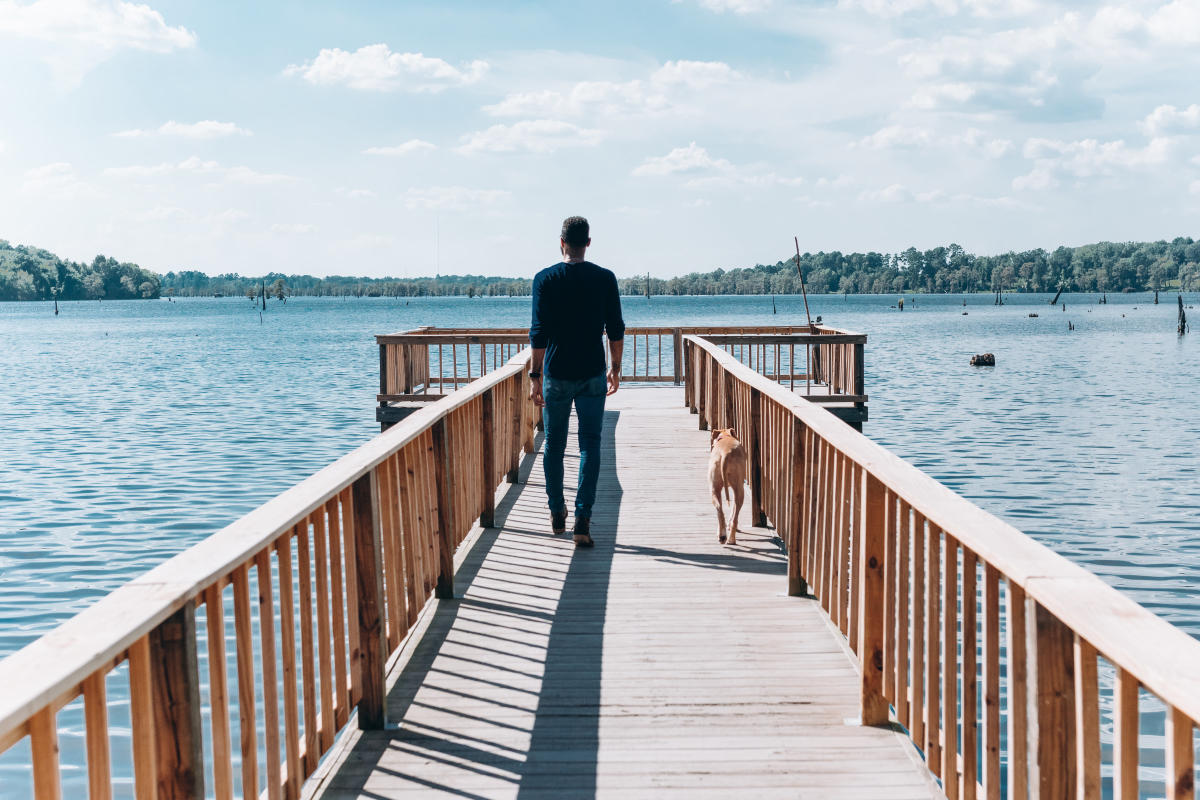 3. Sunflower Trail in Gilliam, Louisiana
If you're into summer road trips and you want a lot of likes, take a scenic drive along the Boom or Bust Byway to view the beautiful blooming sunflowers during their peak bloom, June 15 - July 15.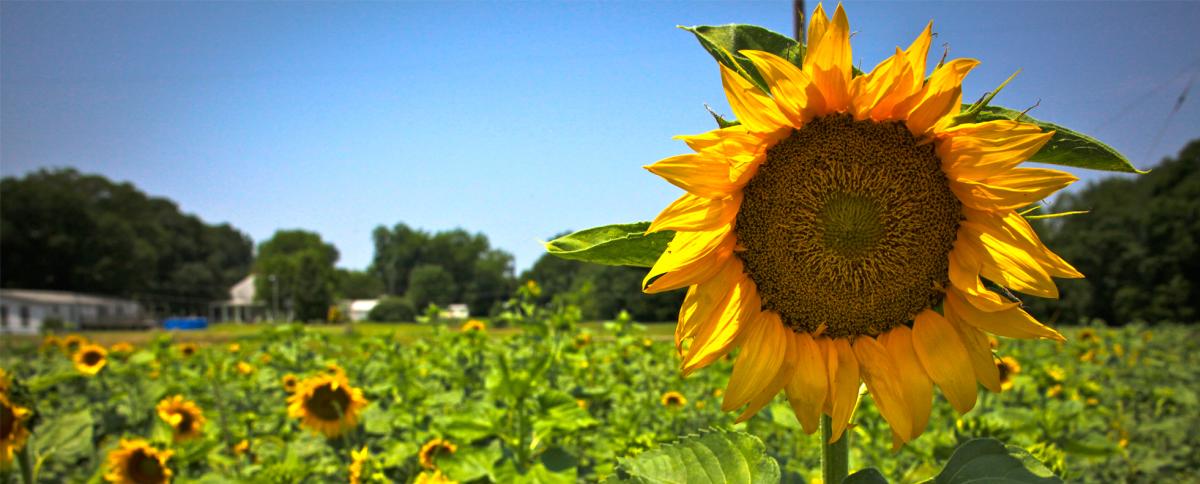 4. Patio of Abby Singer's Bistro
Not your typical patio or rooftop situation. Abby Singer's Bistro is a full-service restaurant and balcony bar located on the second floor of the Robinson Film Center in downtown Shreveport. Don't leave without catching a movie or trying their themed cocktail flights!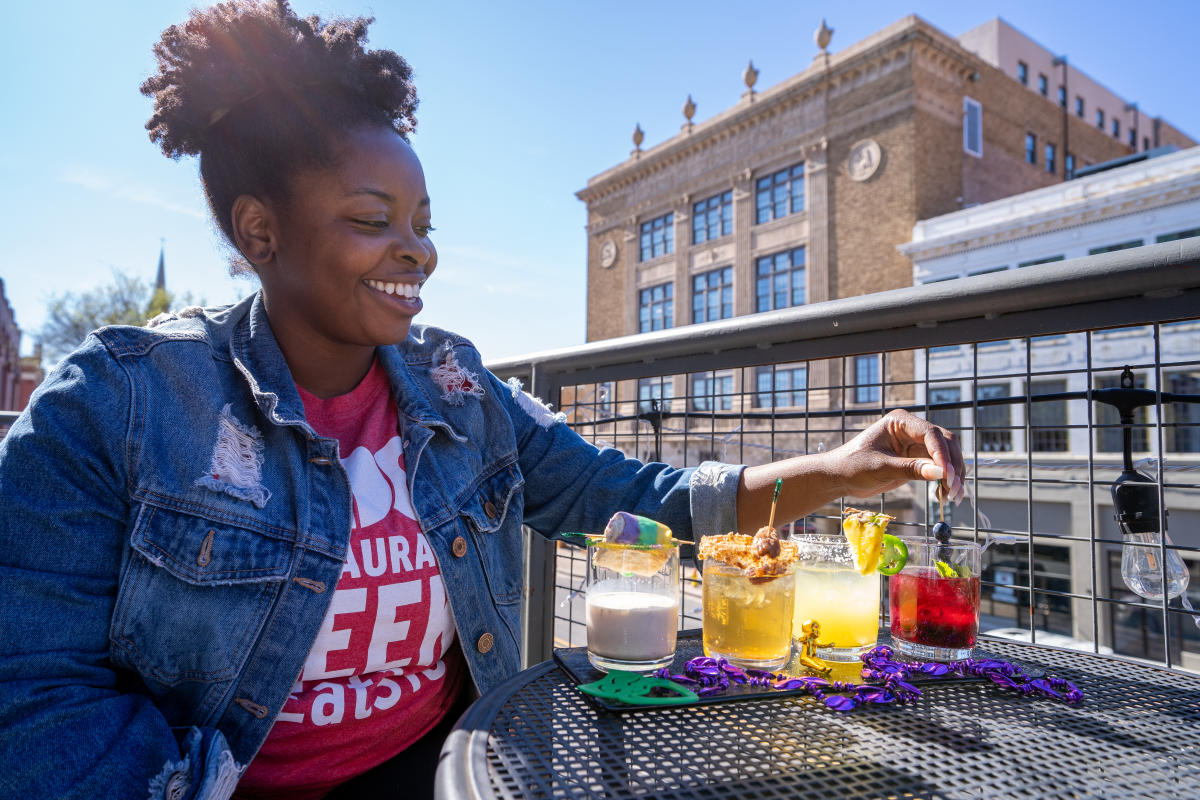 5. Glow Alchemy Kitchen Neon Sign
Not only is the food amazing, but this neon gives us all the LA vibes. Show all of your Insta followers your luminous side at Glow Alchemy Kitchen. This new-ish Shreveport vegan restaurant is ran by popular, local catering chef, Jessica Comegys.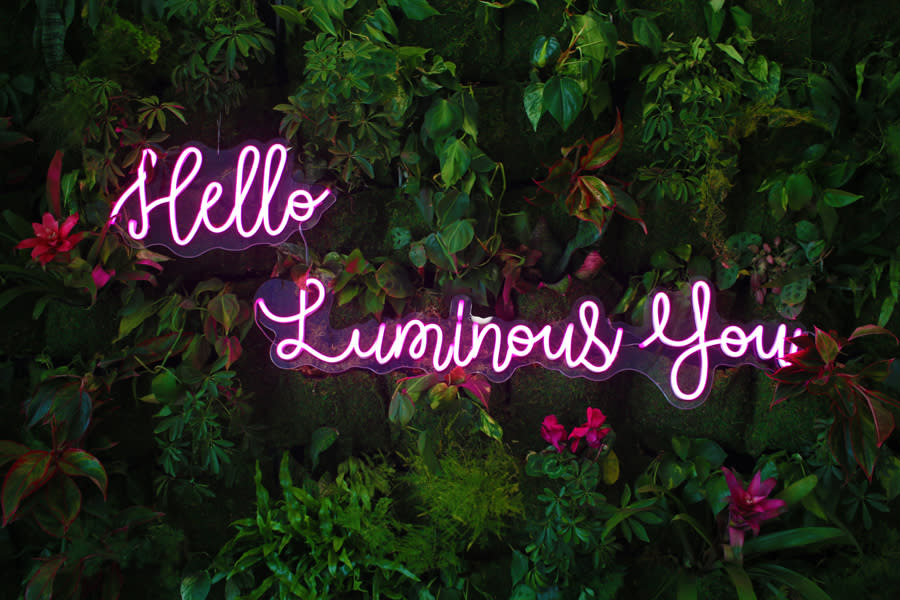 Take a photo in front of the world-famous, microphone-tilting, guitar-slinging Elvis Presley in downtown Shreveport. This bronze statue of the iconic performer stands tall in front of the Shreveport Municipal Auditorium, where he performed on the Louisiana Hayride for the first time in October 1954. See, even the "King of Rock and Roll" couldn't resist a stop in Shreveport.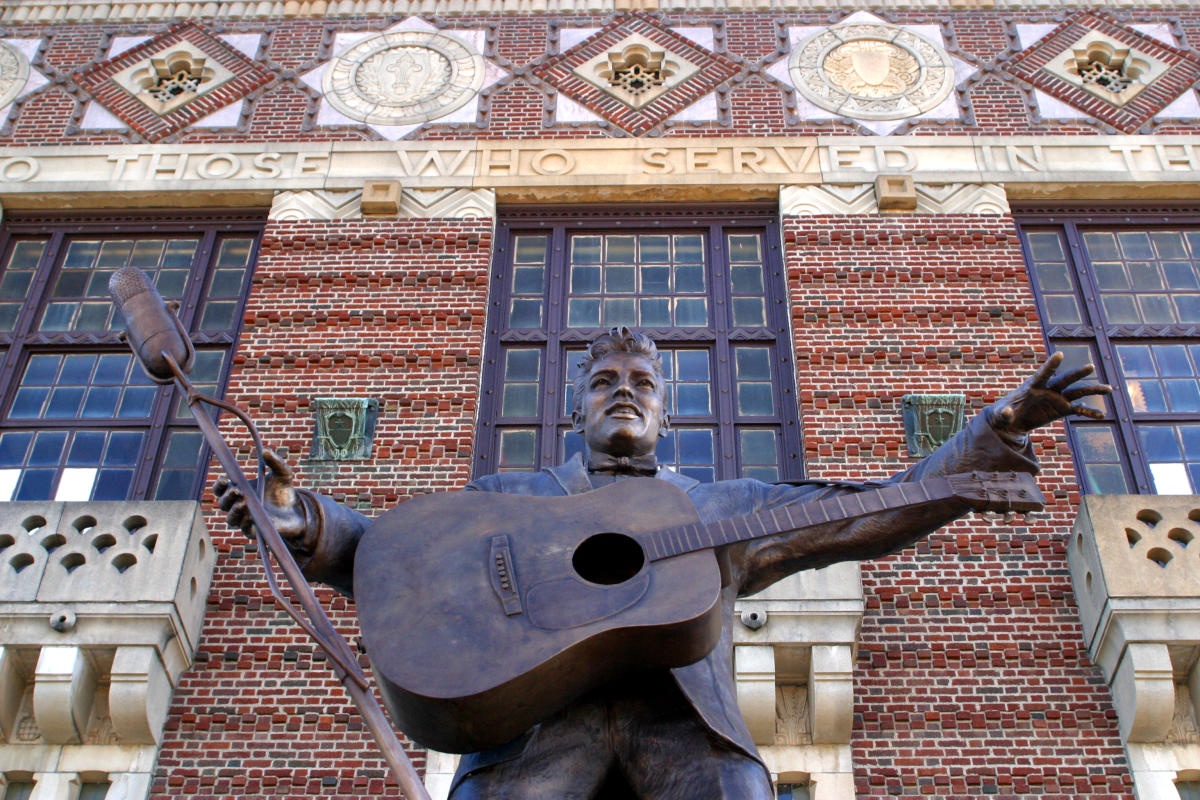 7. Authentic Mardi Gras masks at Enchanted Gardens
The Enchanted Garden has nine rooms of treasures including ladies' jewelry and accessories, collectibles, toys, Louisiana specialties and hundreds of unique items including custom-made masks. Nothing screams Mardi Gras more than an gaudy mask.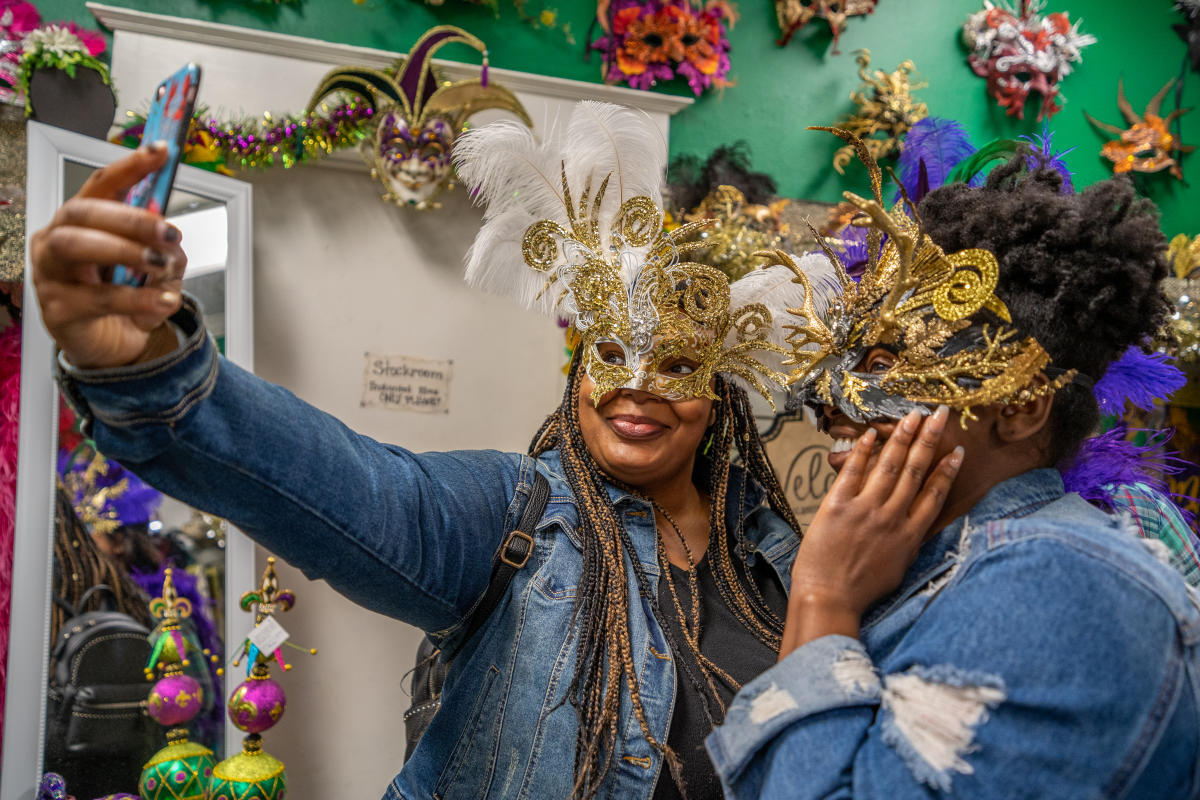 8. Downtown Shreveport Skyline from Louisiana Boardwalk Outlets in Bossier City
To take the pulse of a destination, the best place to check is the heart of the city - downtown, especially while eating the city's most prized possession, Southern Classic's fried chicken.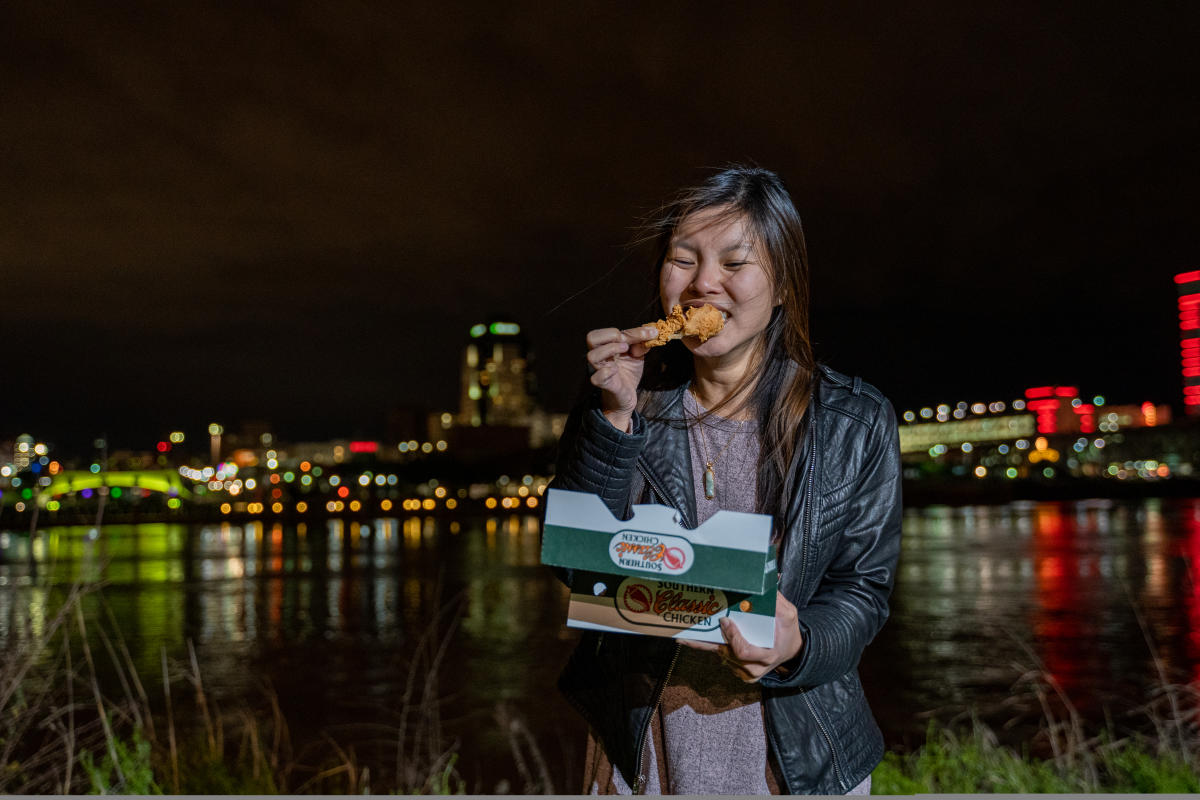 9. The lobby at Remington Suite Hotel and Spa 
Want to look like a boss on Instagram? Look no farther than The Remington Suite Hotel and Spa in downtown Shreveport. This exclusive, all-in-one getaway is complete with retro-classic lobby decor. Put on your finest, order your favorite libation, and pose.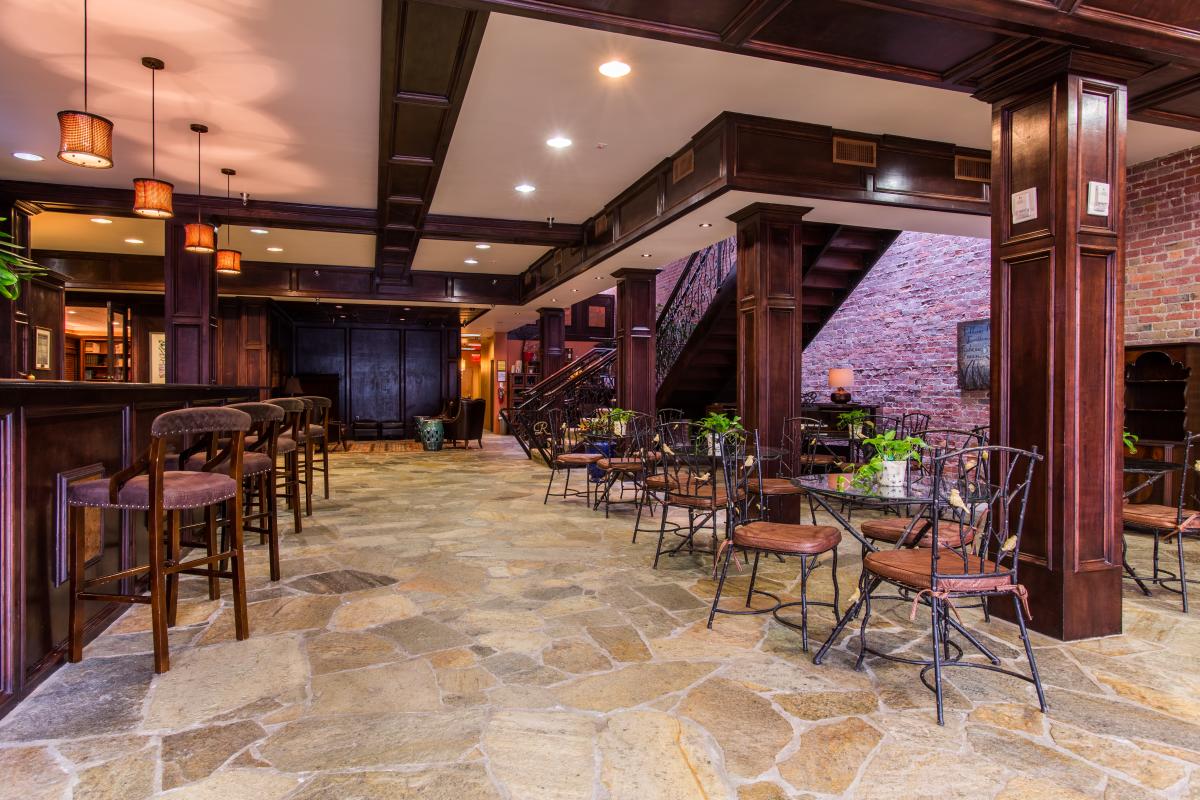 10. Monster Croc at The Chocolate Crocodile 
You haven't lived until you've had the massive Monster Croc caramel apple from The Chocolate Crocodile at the Louisiana Boardwalk Outlets in Bossier City. There's a bit of Louisiana love in every bite.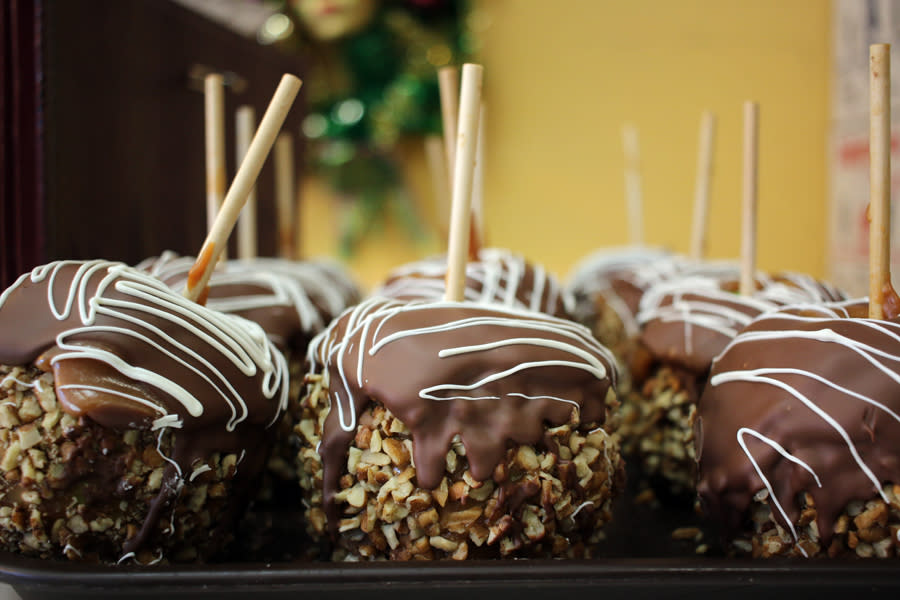 For a full list of things to do in Shreveport-Bossier, visit www.Shreveport-Bossier.org or call 1-800-551-8682.