I-20 Traffic Talk
Support Shreveport-Bossier Businesses Affected by Construction
All Shreveport-Bossier locals have surely heard by now that I-20 in Bossier City will be under long-term reconstruction. This is one of those projects that nobody wants to happen, but we know the payoff will be much greater than the sacrifice. Visit Shreveport-Bossier will be focusing on local businesses affected during the 2-year process that will need your support.
Visit Shreveport-Bossier will be sharing alternate routes to get to businesses in areas of town such as Flying Heart Brewing & Pub in the East Bank District, Texas Roadhouse and the newly opened Habacu's off on Old Minden Road, and many more.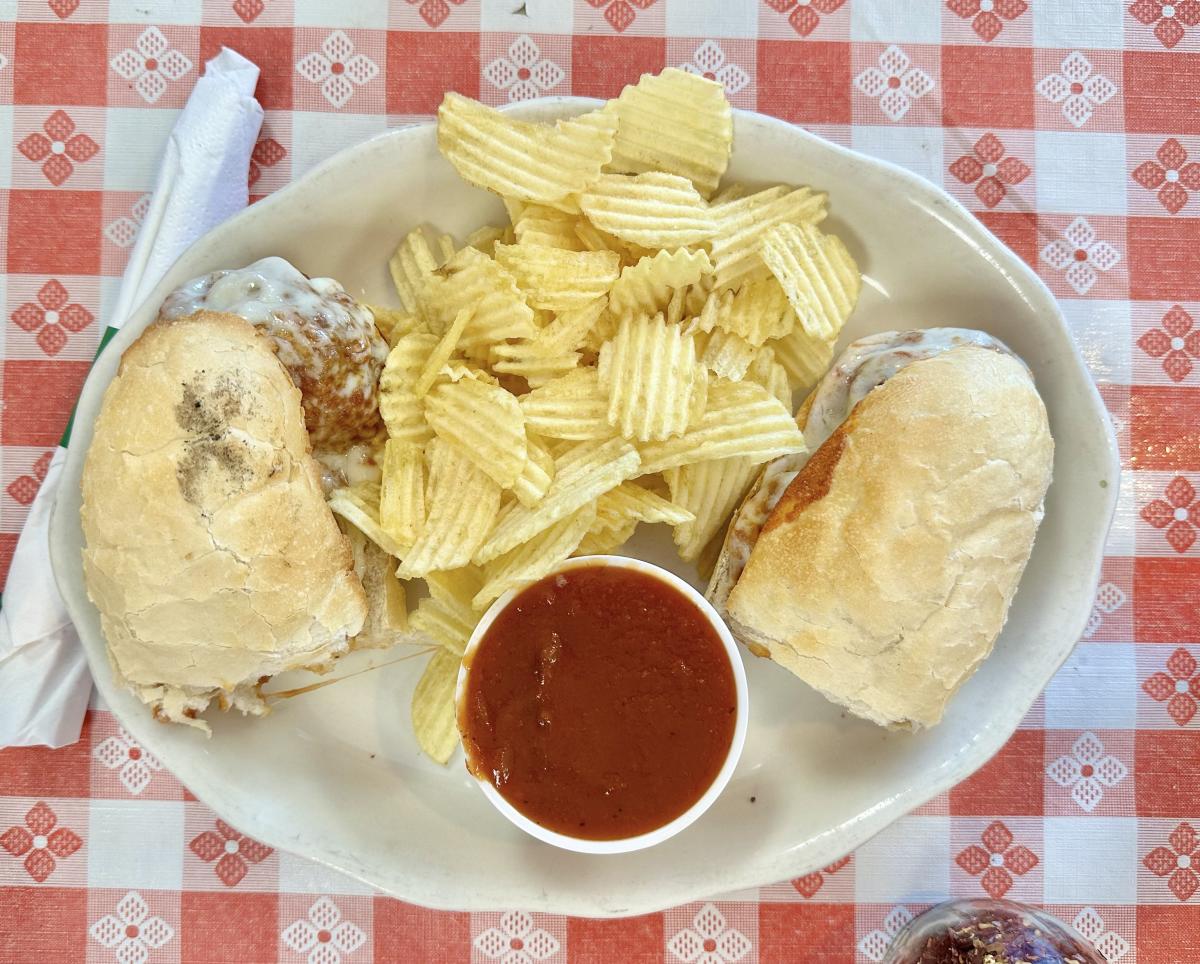 Notini's meatball po-boy
Over the next 2 years, I-20 from Hamilton Road to Industrial Drive will be down to one lane. Workers will be tearing out the original pavement from the 1960's and rebuilding the roads from the inside out. These long-term lane closures will be both Eastbound and Westbound, so each direction will be down to one lane only.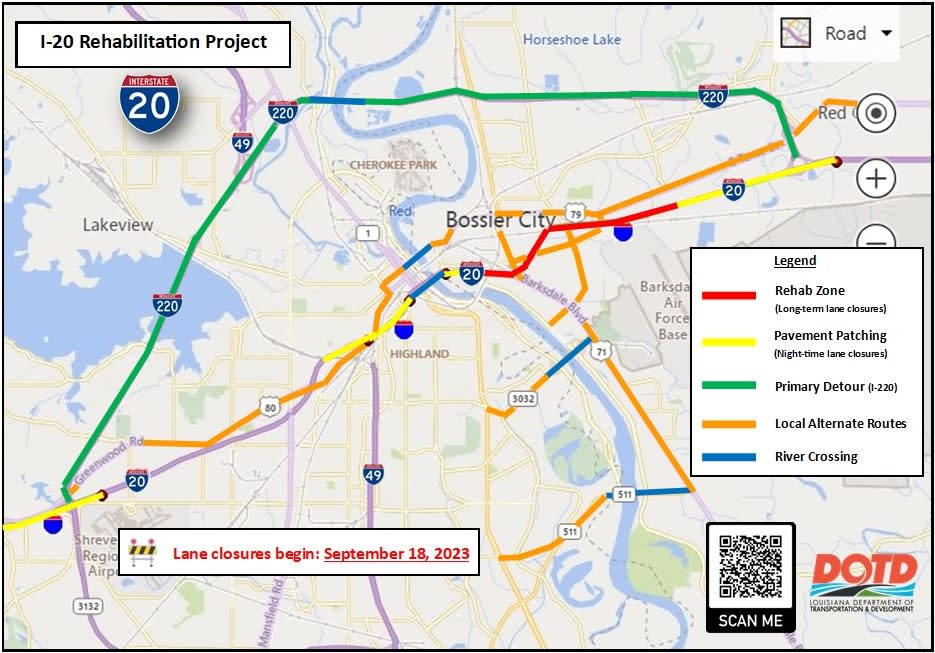 Map of affected areas of I-20 construction beginning September 18, 2023.
It's no secret that this will disrupt daily driving routines, but it's a great opportunity for everyone to be mindful of small businesses near the interstate that will be affected. It is critical that community members and travelers support local businesses during this construction project which will ultimately have a positive economic impact on Shreveport-Bossier when finished.
About 60,000 – 90,000 cars drive on I-20 every day – that's travelers AND locals. Visit Shreveport-Bossier will be periodically posting alternate routes and highlighting our local hot spots that are throughout the area of construction that will need your continued support. Individuals will be able to check the Visit Shreveport-Bossier Facebook and Instagram for alternate ways through town.
Small business is so important to Shreveport-Bossier as a community and travel destination. It's vital for citizens and travelers throughout this project to remember that it may add just a few extra minutes on the way home, but it means so much to local businesses along the way when travelers stop by and support them!
---
This week, Notini's Italian Restaurant in Bossier City, off the Airline Drive exit, is in the spotlight! Visit Shreveport-Bossier had the pleasure of visiting their restaurant, and they mentioned the construction has affected their routine lunch crowd. Locals and visitors can support this Bossier staple by stopping by and checking out their daily specials (one of which includes all-you-can-eat spaghetti with UNLIMITED garlic bread for $4.99 – that's the dream right there.)
To avoid I-20 construction and still get to Notini's, here are a few alternate routes:
•Southbound:  Airline Drive exit from I-220 and go SB toward Texas/Hwy 80.  The restaurant will be on the right just before the big intersection.
•Northbound: Take Airline Drive NB and go through Texas St. intersection.  Restaurant is on the left.
•Eastbound from Downtown Shreveport:  Exit I-20 at Spring Street and take Texas St to Airline Drive intersection and turn left.  Will be on the left.
•Westbound from Haughton area:  Take E. Texas/Highway 80 westbound and turn right at Airline Drive.,  Will be on the left.  If coming on I-20, exit at I-220 and then get on E. Texas/Highway 80 WB.
Read the entire blog on Notini's Italian Restaurant here.
---
DOTD advises that the safety of our locals, travelers, and construction workers are a top priority during this time of rebuilding our roads in Shreveport-Bossier. Drivers should pay attention to signs and be prepared to encounter work zones, stopped vehicles, and make smart decisions while they are behind the wheel. For more information on this project, visit DOTD's website.